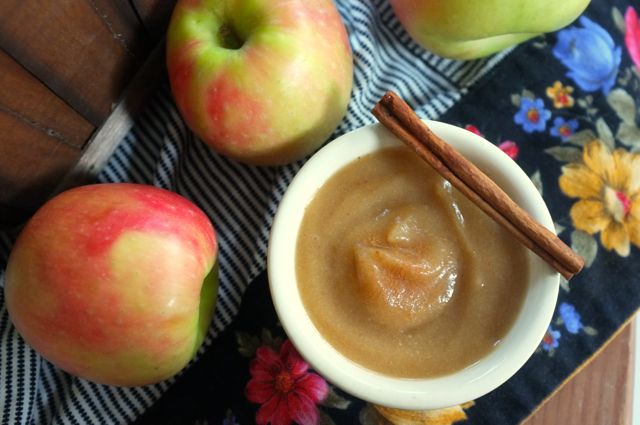 Team Smooth, this one is for you.  This No Peel Crockpot Apple Sauce is easy, and slightly healthier than its chunky counterpart! You get to save all your peeling skills for those thanksgiving potatoes and you which should leave you as happy as my little guy at Apple Hill.


Slow cooking brings out the sweet, caramel tones of the apples, and the cinnamon stick adds a special mulled cider element. All you have to do is slice apples around the core and discard core.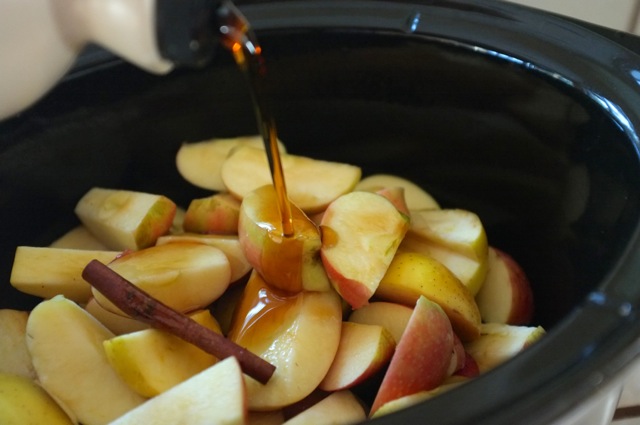 Place apples in the crock pot with 1/2 cup water, 1 cinnamon stick, a squeeze of lemon, and maybe a little drizzle of maple syrup. Cook on high 4 hours or low for 6 with a stir about half way through.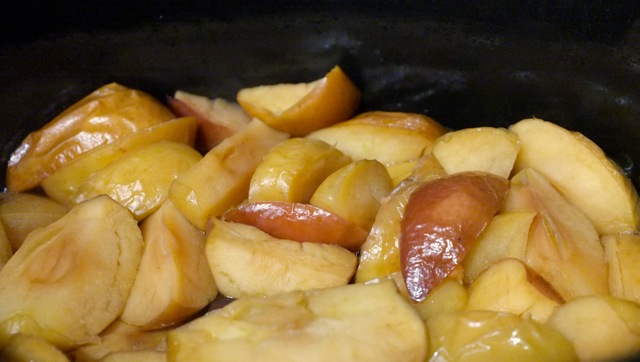 Remove the cinnamon stick and, when sauce is cooled enough to handle, puree in blender or use stick blender right in crockpot, adding water as needed until skins completely break down, and sauce is silky smooth.  Perfect with breakfast toast, mixed with yogurt, baked in muffins, in a bowl with a spoon or given as a gift!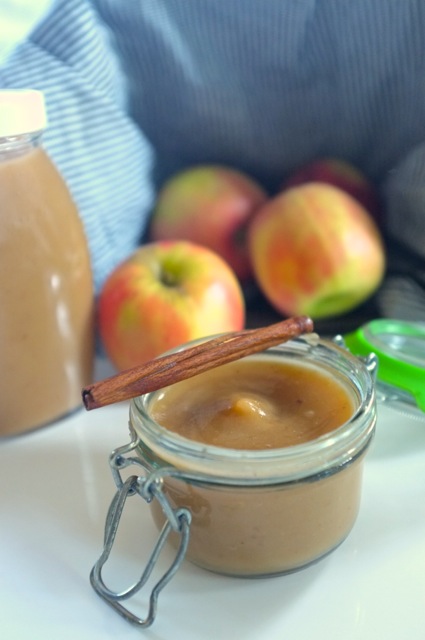 No Peel Crockpot Apple Sauce
Recipe type:
Breakfast, Brunch, Snack
Prep time:
Cook time:
Total time:
An easy No Peel, silky smooth crockpot apple sauce!
Ingredients
7-9 apples (variety or whatever you have)
1 cinnamon stick
1 Tbs maple syrup (optional)
1 Tbs lemon juice
pinch of salt
Instructions
Slice around the core of each apple and discard.
Place apple slices and remaining ingredients in crockpot set to high for 4 hours/ low for 6 hours or until apples are super soft.
Remove cinnamon stick.
When cooled enough to handle puree apple mixture in blender or with emersion blender right in pot. Add water as needed to blend until completely smooth and skins are nowhere to be seen. Enjoy!
Team chunky apple sauce, here is the recipe for you! Grab your apples and go:o)