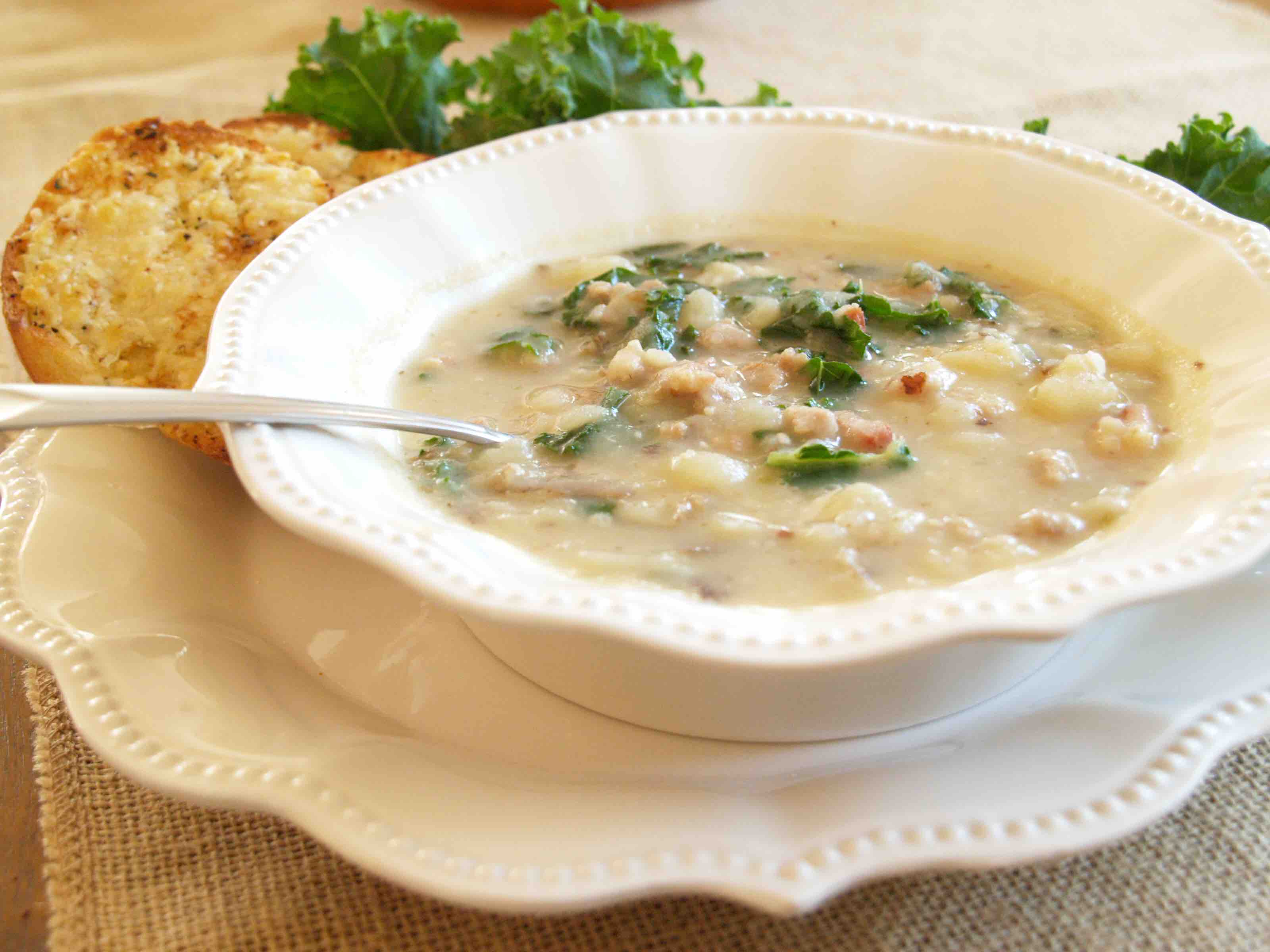 Some things are just meant to be when it comes to cooler weather. We finally have a bit of water falling from the sky here in Cali, and we even got a few slushy inches of snow here at the Martin household. So after coming out of a book hang over with an empty cup of tea, I realized I wanted some soup.
And Not just any soup. I have a slight obsession with the Zuppa Toscana Soup from the big O G. (Aka Olive Garden.)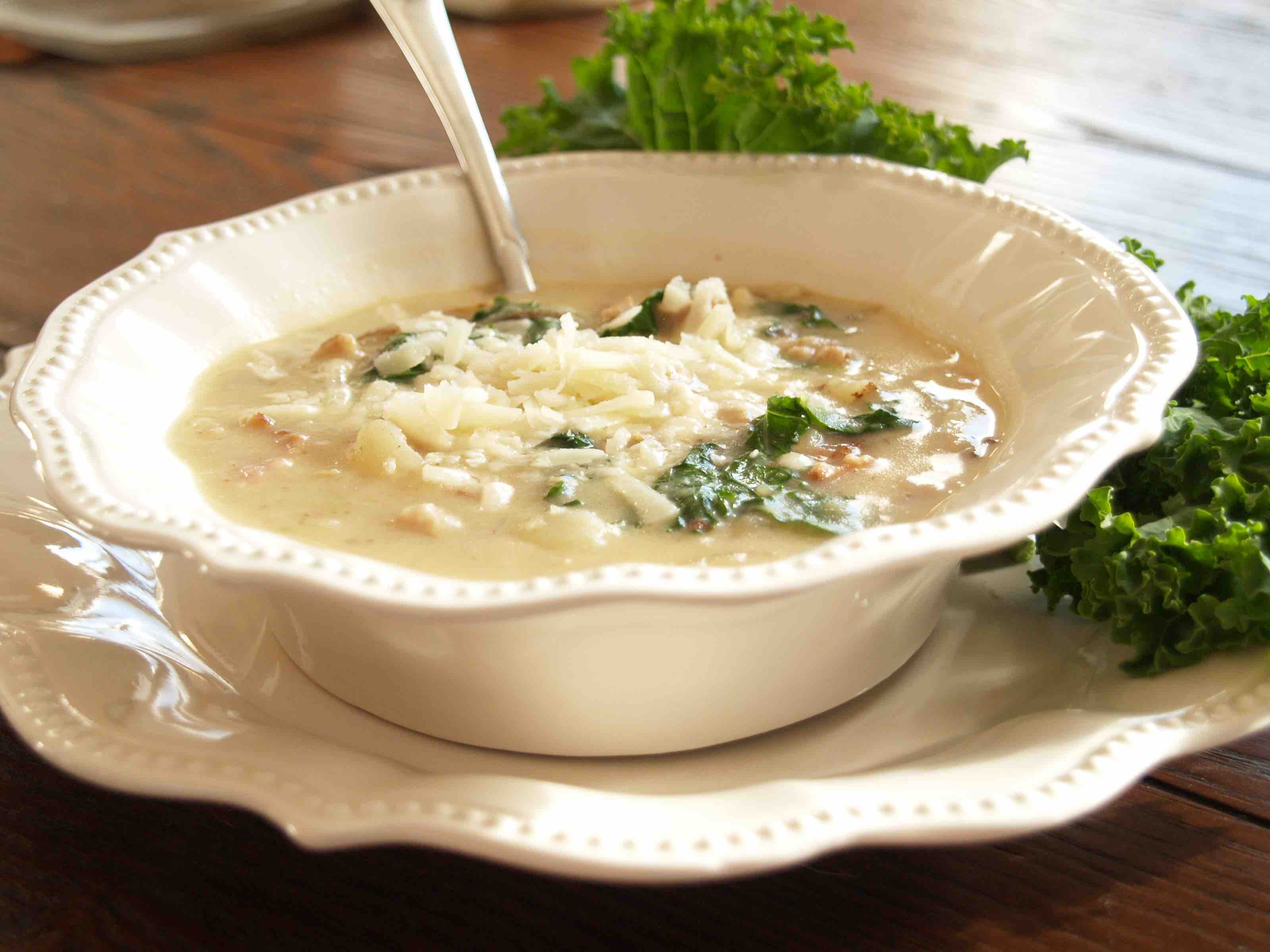 Exhibit A: This is my face when I see it in the restaurant: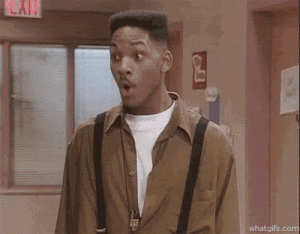 When I discovered just how easy it was to make at home a while back (Thank you Pinterest!) I lost count of how many times I made it or how many ways, be it crock pot or stove top, too spicy, not enough spicy, and figuring out just the right amount of creaminess to my liking and finding some soupy secrets along the way.
The real secret here: You have to fine tune it to what you like best. In my case, I like it a bit on the heartier side with extra Parm on top.
So here goes the RTO Zuppa Toscana (or apparently Zoopie Toscana hehe)
(Side Note – As with most nick names, I don't know how, or where, or why really, but my entire family has affectionately called me Zoopie – or variations of it – since before I can remember. Hence The "Zoopie" Toscana.
But really people? where did we come up with this? ZOOP. haha)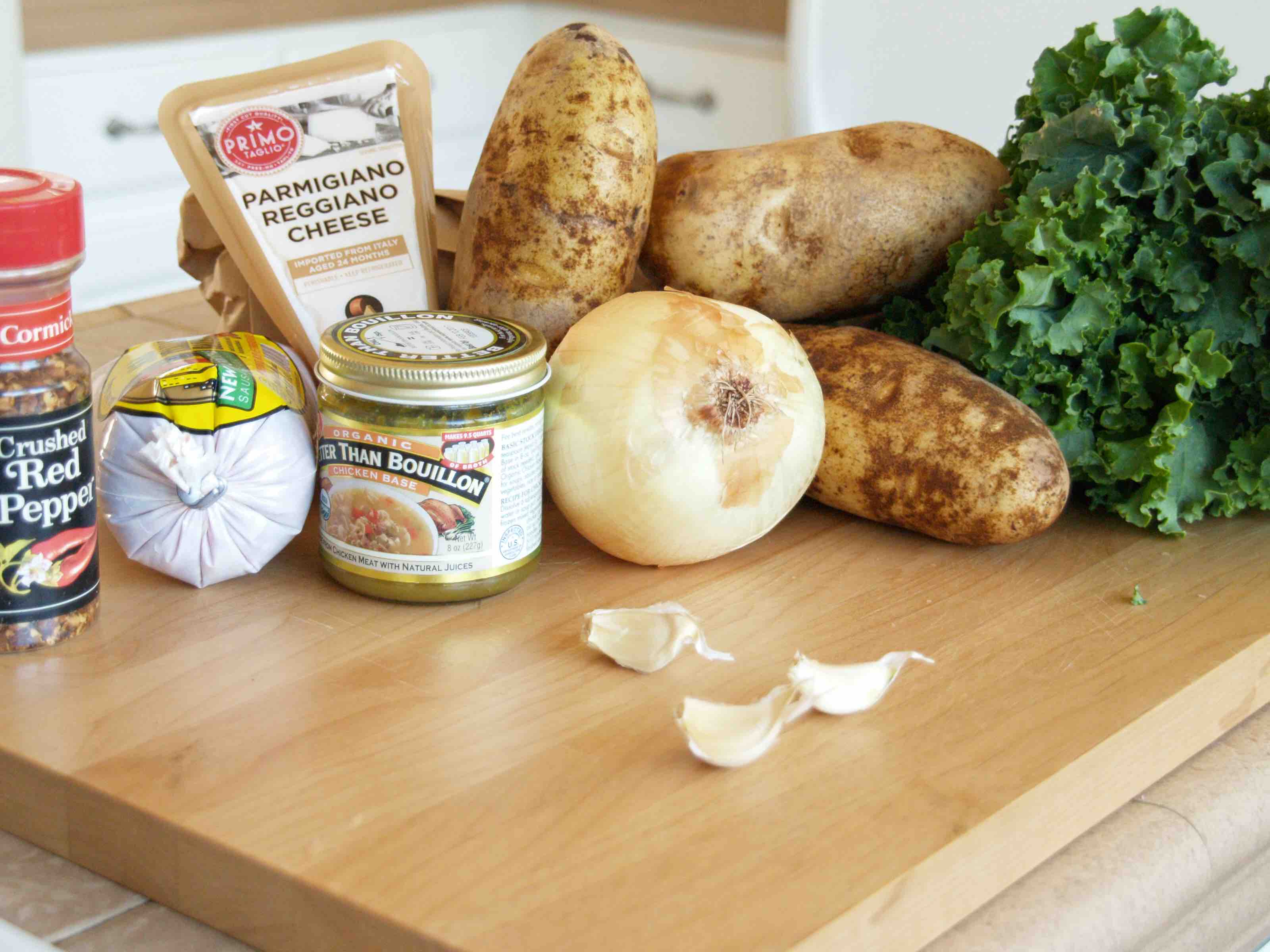 For this Creamy Potato, Kale, and Sausage Soup:
Cook your Bacon ( I vote the oven Method! )
In your soup pot, Brown the Sausage then drain the fat.
Add in minced Garlic, Red Pepper Flakes, and chopped Onions
Cook until Garlic is fragrant and Onions are soft.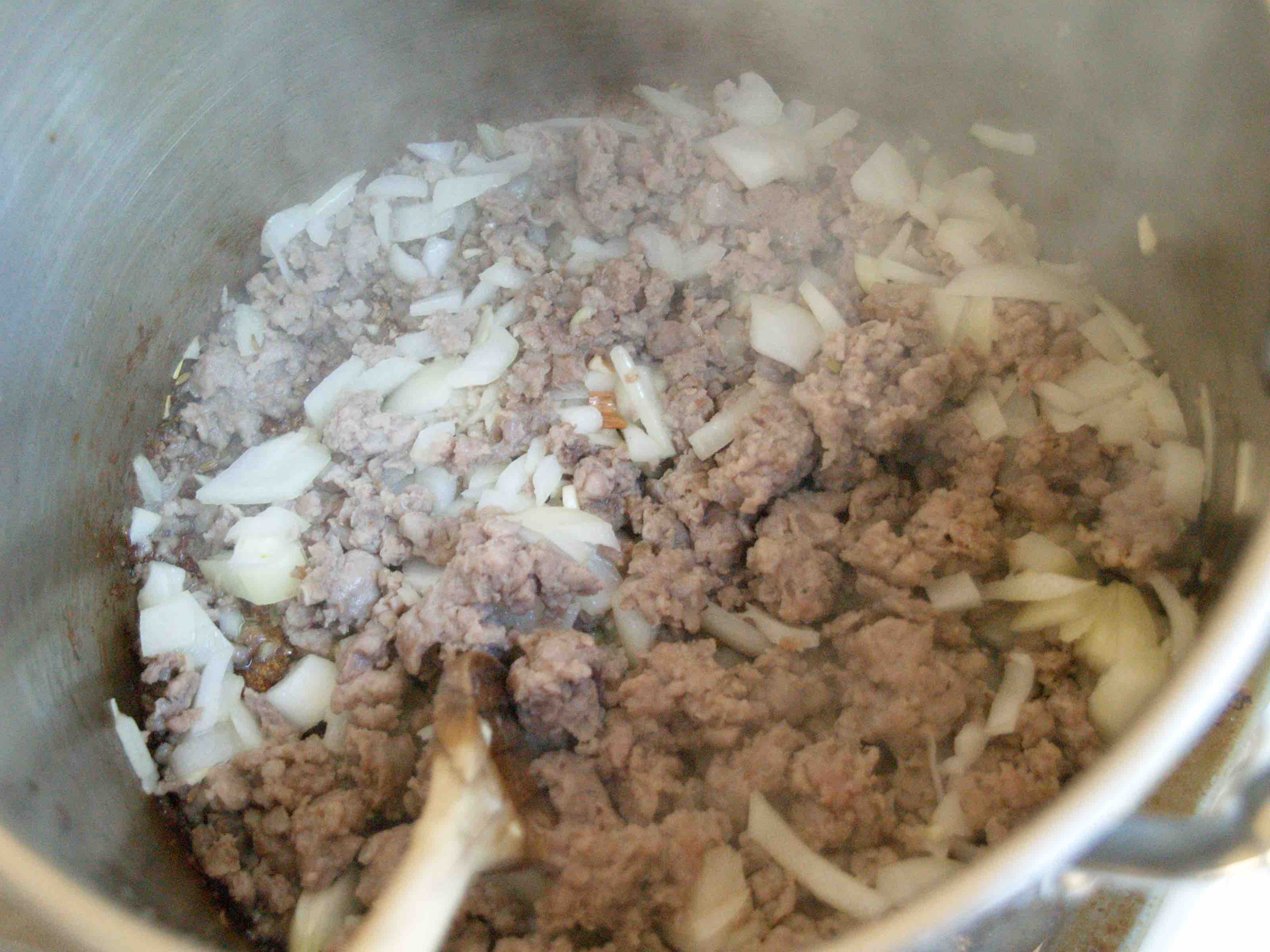 Mmm steamy Goodness.
(If your feeling a little on the Biggins side today, throw in 1/2 Tablespoon of the Bacon grease.)
Add Chicken Stock and Chopped Green Onion.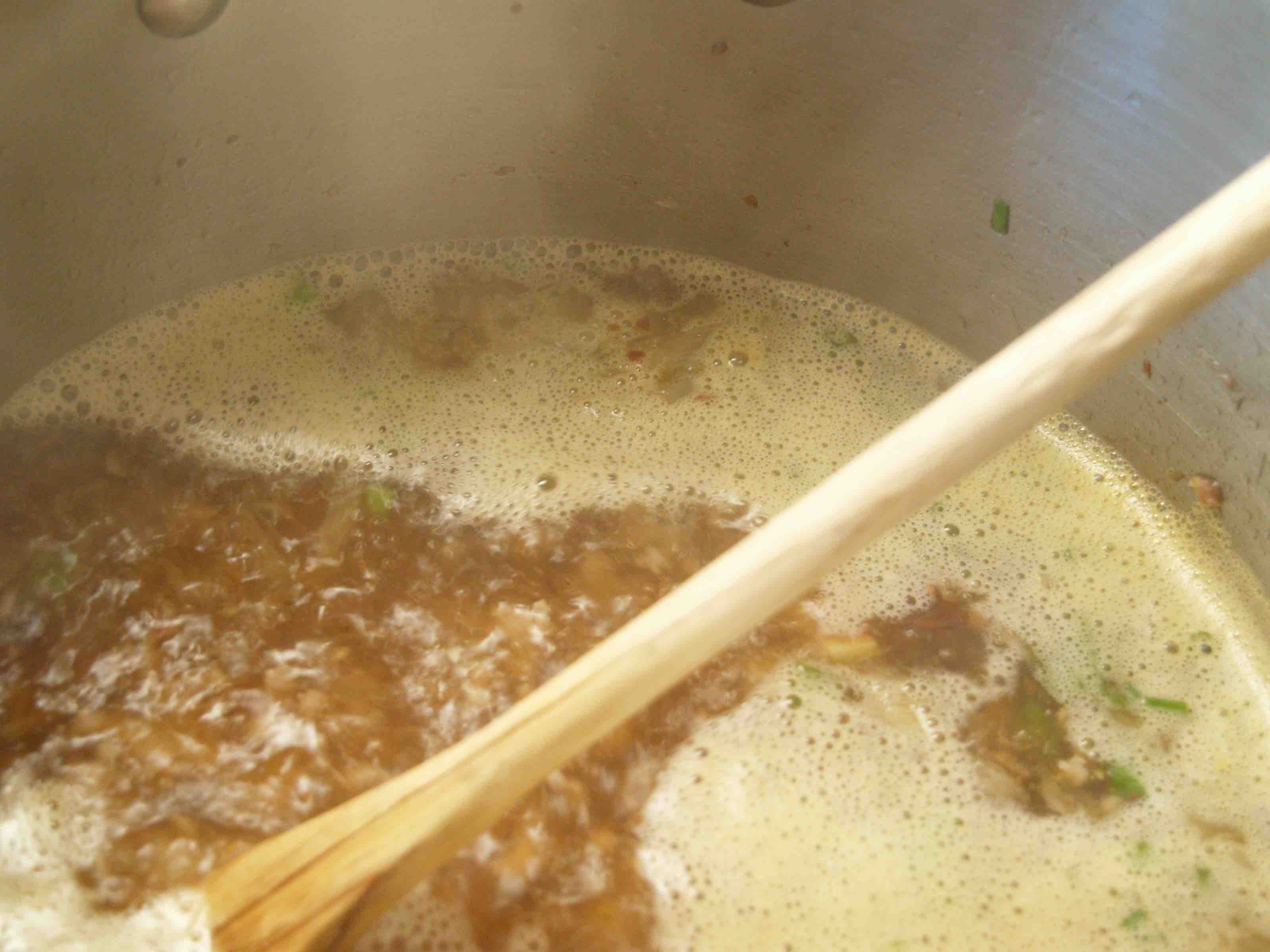 Heat to Boiling.
Add 1 1/2 Potatoes sliced thinly (as a thickener when they cook) and 1 1/2 Chopped for potato bites.
*If you want a thinner soup use 2 Potatoes instead of 3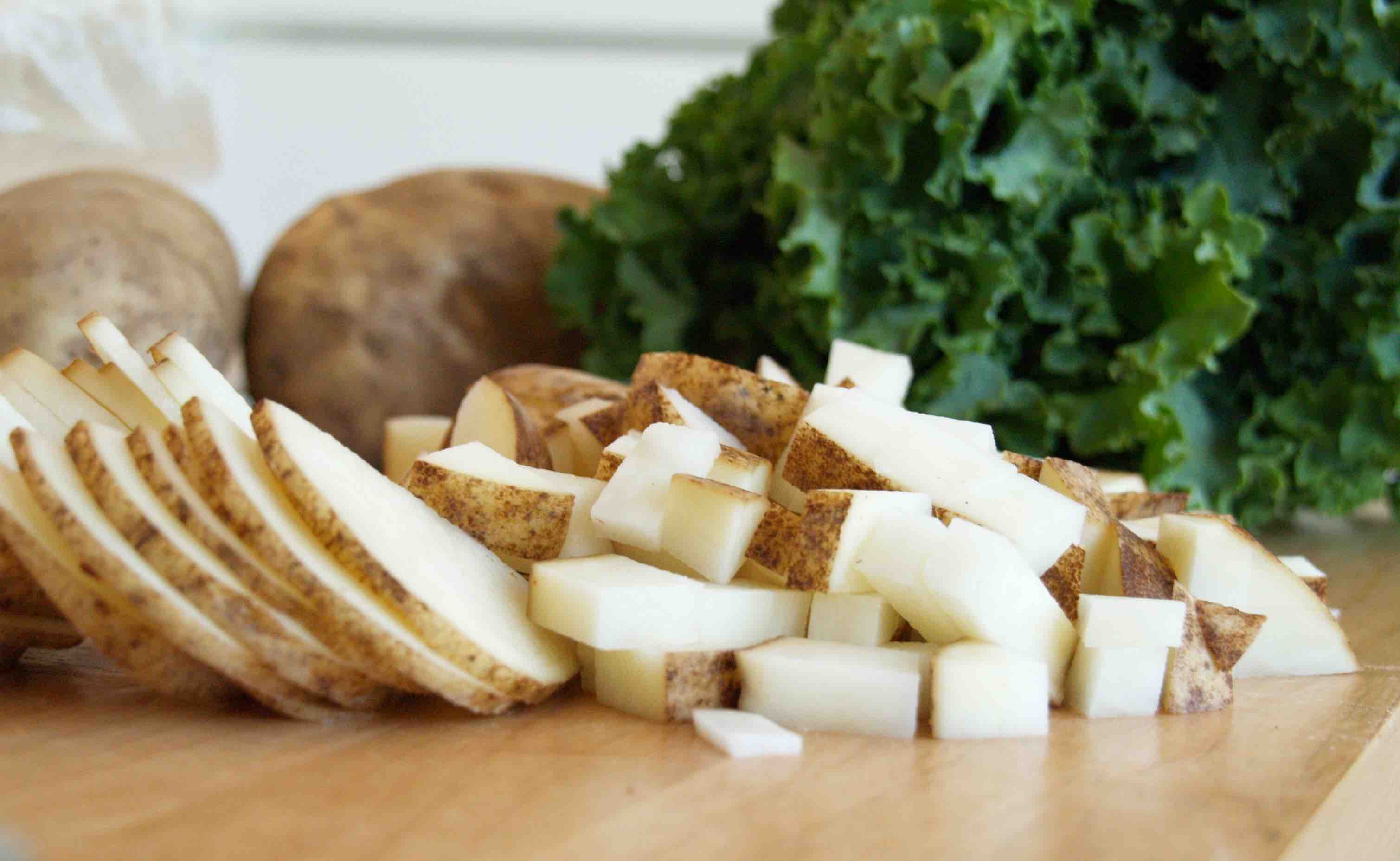 (*Note: I have tried blending part of the soup also as a way to thicken it but I found that it's easier clean up to just slice some of my potatoes more thinly to break down and make a heartier base. This is also a great way to thicken other soups without having to add extra cream.)
Simmer for about 15-20 min or until bite size potatoes are soft. Stirring occasionally to help break up potatoes.
Turn off the heat and add Cream, Bacon, and Kale.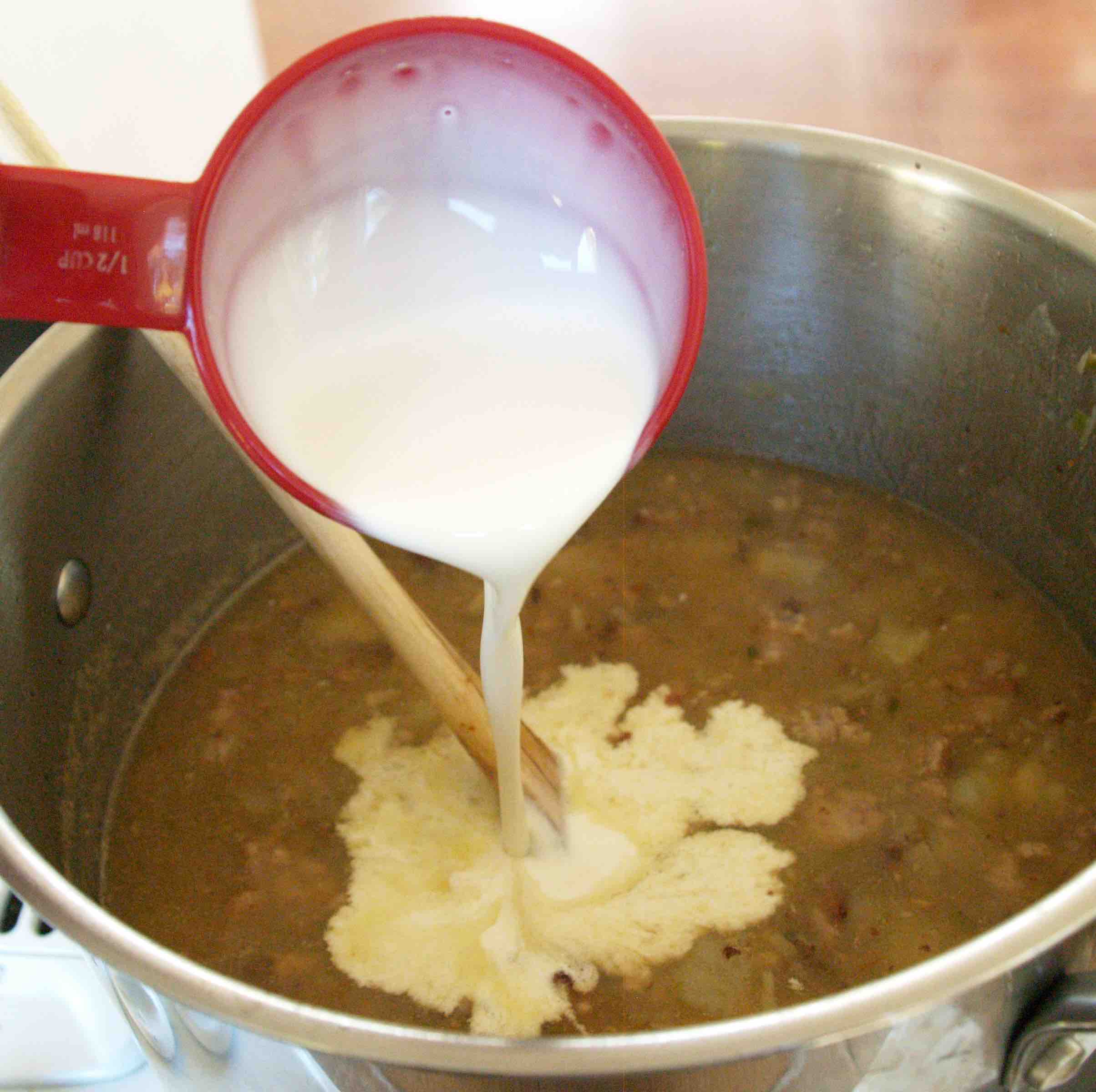 (Note: You can sub the Heavy Whipping Cream with half and half or milk but it may thin the soup a bit)
Serve with your favorite bread or a tasty salad.
Of course, top with some Parmesan. YUM.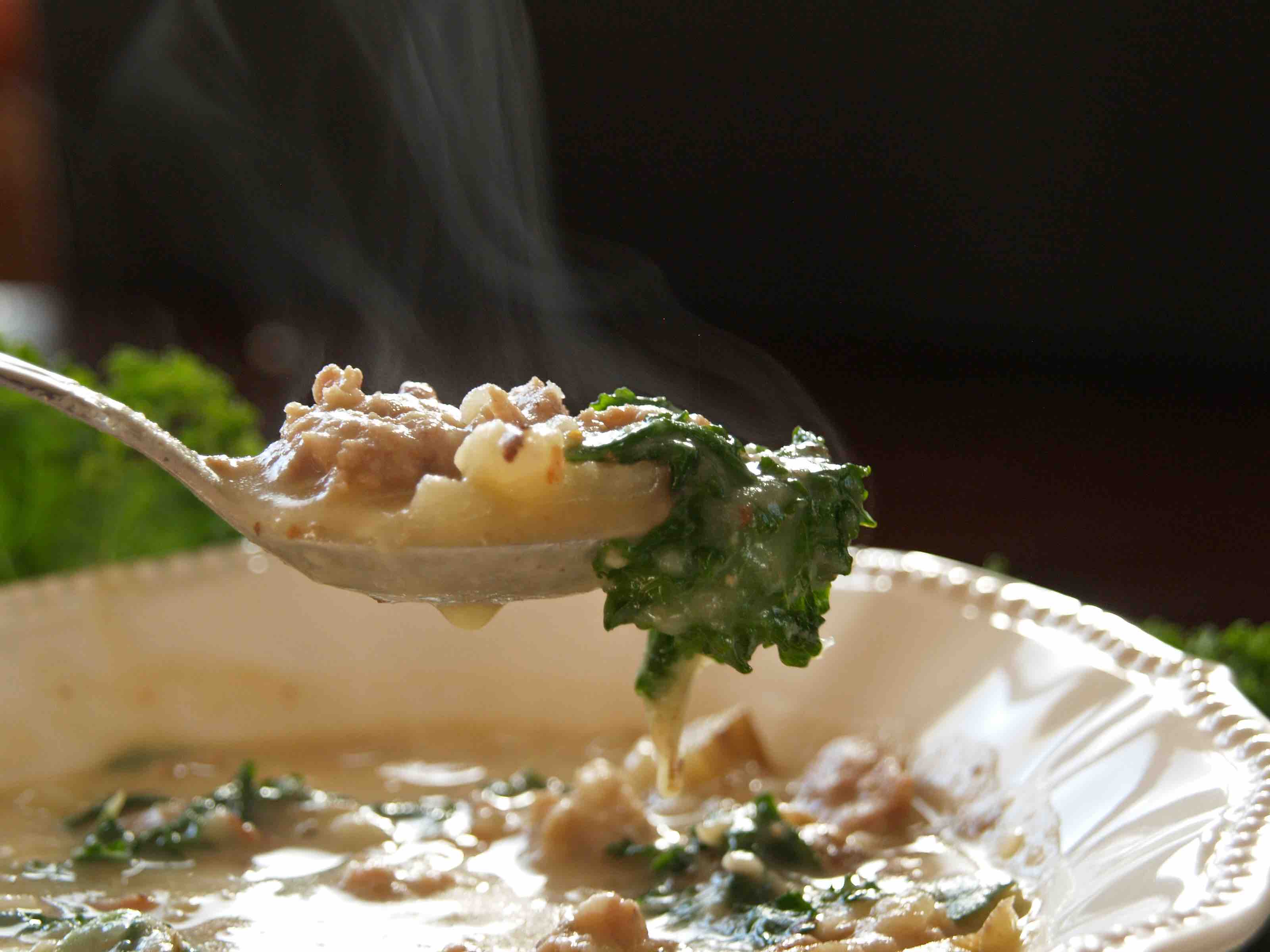 Kale, Potato, and Sausage Soup
Prep time:
Cook time:
Total time:
A more hearty and tasty version of Olive Gardens Zuppa Toscana Soup. A crowd pleaser that is perfect for a cold day and a good book.
Ingredients
1 lb Mild Sausage
½ Large Onion
3 Cloves Of Garlic
1 teaspoon Red Pepper Flakes
3 Large Russet Potatoes - If you would like a more thin consistency Closer to the Original Use 2 Potatoes
6 Slices of Cooked Bacon
64oz Chicken Broth (8 Cups)
3-4 Green Onions
½ Cup Heavy Whipping Cream
5 Kale Leaves or 1-2 Cups Chopped Kale (No stem)
Parmesan Cheese for topping (Optional)
French Bread for Dipping (Optional)
Instructions
Cook Bacon ( I vote the oven Method!)
In soup pot, Brown the Sausage and then drain the fat.
Add in minced Garlic, Red Pepper Flakes, and chopped Onions
Cook until Garlic is fragrant and Onions are soft.
If your feeling a little on the Biggins side today, throw in ½ Tablespoon of the Bacon grease.
Add Chicken Stock and Green Onion
Heat to Boiling and Add 1½ Potatoes sliced thinly (as a thickener when they cook) and 1½ Chopped for potato bites.
Simmer for about 15-20 min or until bite size potatoes are soft.
Turn off the heat and add Cream, Bacon, and Kale.
(Note: You can sub the Heavy Whipping Cream for half and half or milk but i may thin the soup a bit)