If your not in the mood for ultra cheesey Beet jokes then just Beet it.
Or just try to casually skim past them on your quest for Juice.
Your Choice.
As I ventured into the world of dying eggs naturally for this Deviled Egg Recipe I remembered (From the Krispy Kale Beet Salad) the oh so colorful and oh so stainful juice Beets contain. Purple fingers anyone?
Then I realized I had never actually made Beet juice before at my house. Nor did I have a juicer. I do however, have a fine mesh strainer. (Cheese cloth also works wonders in this situation.)
So for all my juicerless friends out there……
Let's keep this short and sweet. Like a Beet.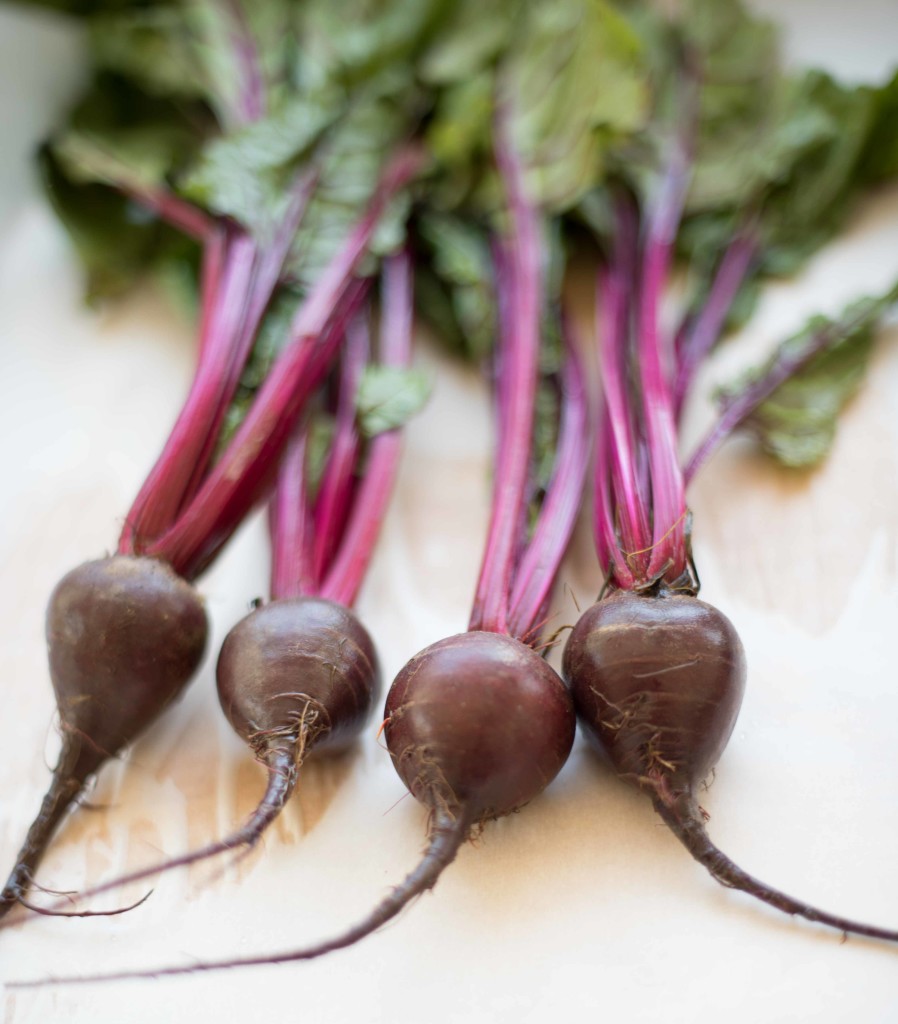 To prepare your Beets Wash them and peel them with a potato peeler or paring knife.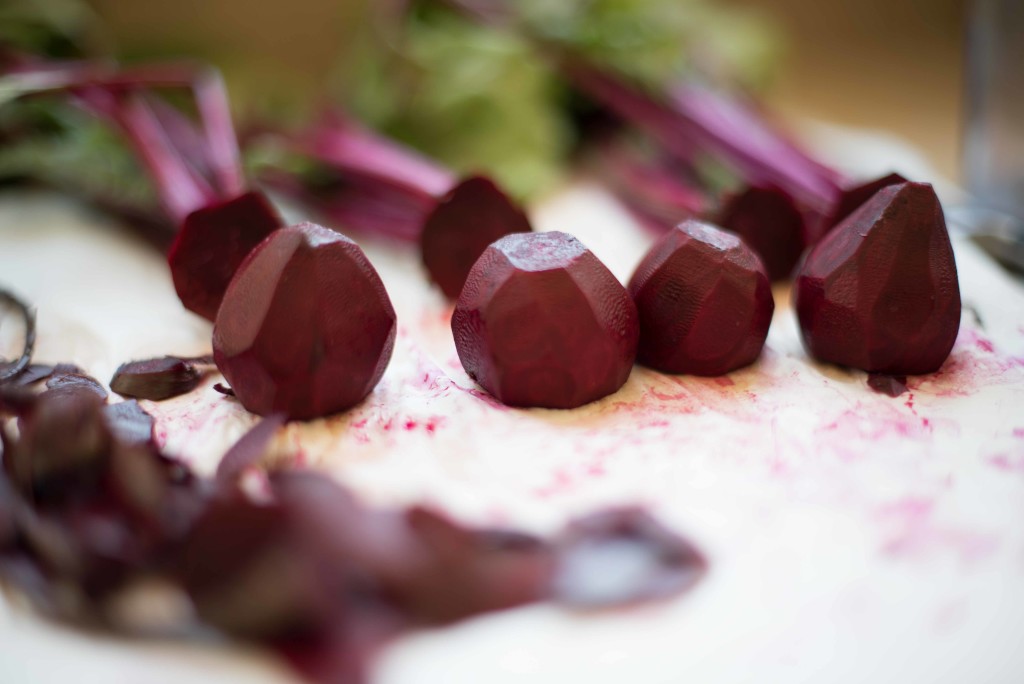 Cut them into quarters and throw them in a blender or processor. Beet them up a bit.
(Love my little Ninja)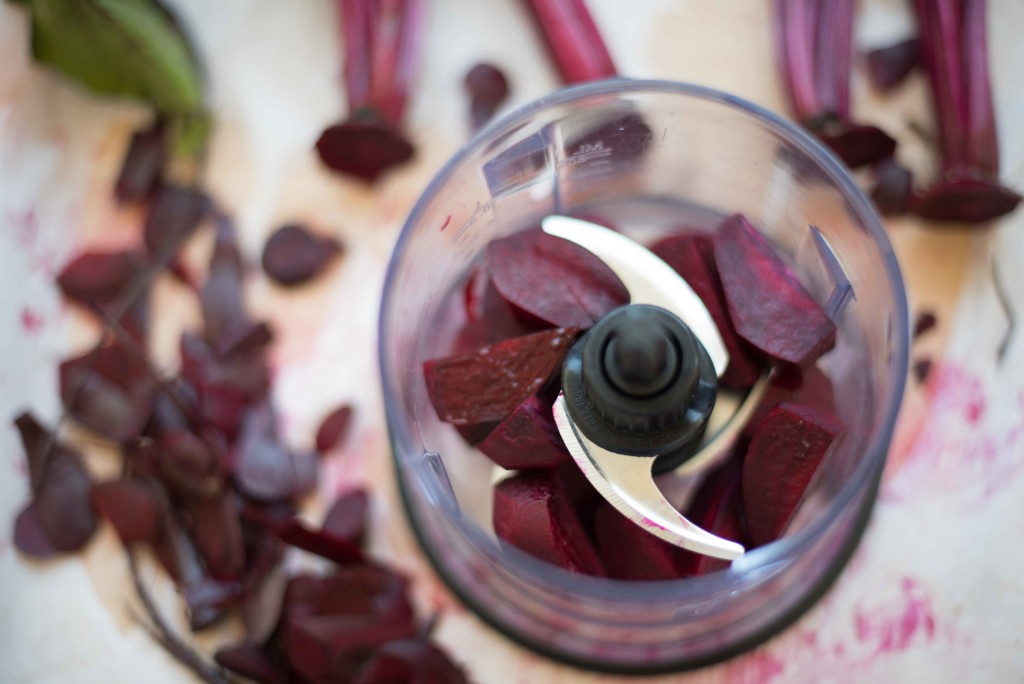 So beetiful!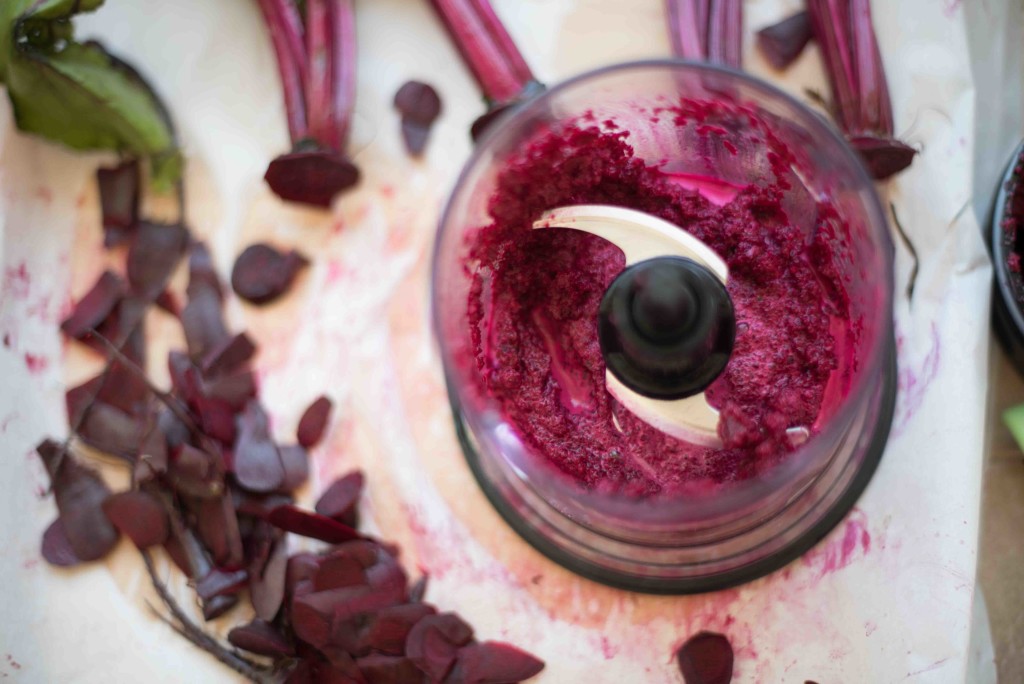 Pour into a fine strainer or cheese cloth and press the juice out.
Depending on beet size and juice level, 4 Beets = About 1 cup in the Juicer world. I found that hand pressing I got about 2/3 Cup.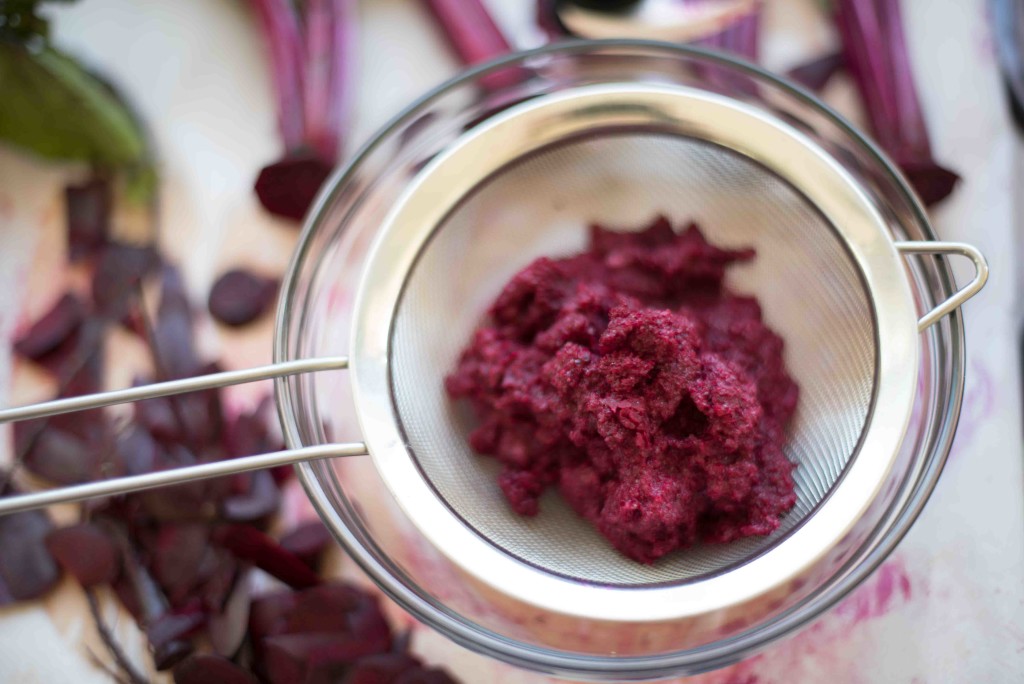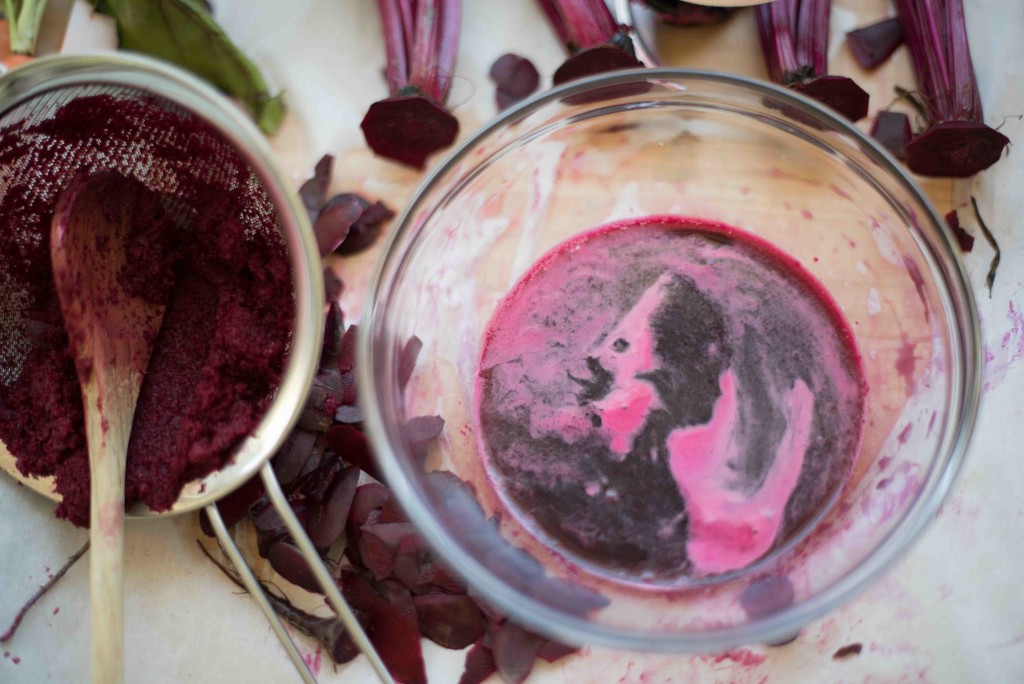 Let that Beet Drop! and Enjoy 🙂

Beet Juice Without a Juicer
How to make Beet Juice at Home without a Juicer
Ingredients
4 Beets
Fine Strainer or Cheese Cloth
Blender/Processor
Instructions
Prepare you Beets!
Wash
Peel
Chop into ¼s
Blend/Process until fine consistency
Strain
Drink!
(Yield is approximate depending on how Juicy or Large your Beets are)